Body Code / Emotion Code Sessions
New Hair Growth & Bad Dreams Stopped
Watch Sean's video testimonial above for full details. Sean was able to clear residual sadness, stop his right knee from clicking and start the path to a healthier head of hair. Melissa healed bruxism, cleared anxiety and stopped having bad dreams after 5 years. Incredible! ~ Sean & Melissa Malone

Creating Peace of Mind
"Makayla's work has given me peace of mind and a path to healing to which I am truly grateful for. I've noticed an increased emotional stability. I feel less anxiety and trapped frustration. I've learned to address incidents in my life that have had direct physical effects on me, and with her divine help, I am now able to do inner work on myself." ~ Mark C.

Stepped Away from Old Self
"I felt as though I was stepping away from a body that had been sorely damaged.  I stepped away from a false impression of a person I had become. Fear had a powerful grip on that person.  With this new realization, fear serves no purpose. The world appears to be vibrant.  I can apprehend that my place in the world is not so demanding after all.  It is liberating to understand superior performance is not required.  I am free to do whatever however I please. 
In other words, it is okay if I do not answer the phone every time it rings.  It is okay if I do not rescue everyone on the planet.  Best of all I can forgive self and others for not taking hold of each fabulous opportunity toward perfection.  I can allow myself and others to be human… complete forgiveness.
Finally acknowledging that I am human, enables me to make mistakes with the hope and purpose of how to grow and what to learn from them … that being the case, I can now discern opportunity from mistake and then know that labeling the experience is not a requirement ...  freedom. Perhaps the best way to embrace this new freedom is 'knowing how to move forward without reacting' … deliverance." ~ Glinida Raiy
Feeling Freedom & Gratitude
"Many of the feelings and experiences of my past, have not been thought about for some time, but my body remembered. Thank goodness Makayla was able to tune into them with the Body Code and lightened the load I didn't even know I was carrying! Feeling much more freedom and gratitude for her intuitiveness and this magical work!" ~ Michelle L.

Free To Be Powerful & Confident
"Makayla is Amazing!!!The work that she has done has created direct results in my life. I am forever grateful to be free of the angry, depressed, misguided and confused boy that I once was and to be the powerful, empowering, confident and focused man that I have become. Makayla was and will continue to be a catalyst in my growth." ~ Zachariah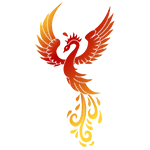 Permission To Direct Life
"These are the three big differences that I noticed right away. My feelings are not as easily hurt so if there was a chip on my shoulder or deep rooted 'feeling of self pity' I hope that is a sure indication that those are gone. Now here are really the good ones;  I feel more creative, happy, freer to be me, myself and  I .  But best of all , somehow,  I have permission to run/direct my own life." ~ G. S. McRae
Life Is No Longer Pain & Suffering
"I am honored and blessed to have been working with Makayla. She creates a noticeably solid energetic connection as she methodically, with Love and Acceptance, supported my subconscious and conscious minds through becoming aware and releasing thoughts and emotions from events that no longer serve me. 
I noticed myself experiencing a series of emotions ending with a full body tingling and energetic shock as my heart walls dissolved and now my energy flows with a deeper Love and Acceptance than I have previously experienced. It's not the hippy woo woo love, it's more so like having a bird on your shoulder that kept pecking at your ear and then after this, it's gone. It's a relief from stress that was weighing me down and holding me back in ways I couldn't see. Suddenly I see,  and the world is completely different. Thank you Makayla for giving me a new perspective on an old life. 
I used to see my life as pain and suffering, now I see it as growth and wisdom. When you are ready to release from that stress that bothers you, yet you can't seem to find a way to free yourself from it. This is what you have been looking for and Makayla holds the space to get the real work done." ~Z. Moyes
Heavy Emotions Exiting Soul
"The first noticeable change I could feel was that it felt like my body was lighter. A feeling I can't ever remember having before. Then as the "Clearing" continued, other senses registered a significant change in body awareness.
I could actually feel heavy emotions exiting my body. It was actually more like exiting my soul. Whatever, it felt comforting. I didn't expect much from the Clearing Concept because it was something very new to me, but wow, the actual witnessing of the change was almost like getting slapped in the face but with a comforting type of slap. I looked forward to the next Wall Clearing session each time. Makayla's care was as soothing as a massage, but she used only her voice to accomplish that. Pretty darn cool, if you ask me." ~Dennis Hatch Christen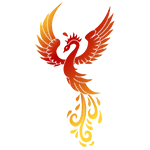 No Longer Afraid of Fireworks
"Diana, our rescue cat, was always afraid of fireworks. We live right next to a mountain, which is a popular place to light fireworks. For July 4th fireworks she would hide out throughout the house and shiver. We even made kitty tents for her to make her feel safe. After releasing numerous trapped emotions, (common, absorbed and inherited)  an usual thing happened weeks later. We take our cats outside, with supervision and this time during July 4th, Diana wandered out like nothing was going on! We were shocked and grateful!!  We were open to releasing trapped emotions for overall wellness and happy to see this was one of the effects. Wow! "~ Travis C.
Itchy Cat Syndrome Under Control
"Since we had a great experience releasing trapped emotions, we looked into the Body Code for more wellness. After a routine Vet visit and multiple shots, our cat Diana all of a sudden developed something called hyperesthesia. As a pet owner, it's horrible to witness. The skin goes through uncontrollable visible itching and she would run around like something is attacking her. It would make her irritable, and go after her sister. The vet (whom we fired, we have a new vet now) told us she would have to go on medication for the rest of her life. Not in my world! I researched for months for holistic approaches and we did invest in a pet chiropractor which helped a lot. Still it would keep returning. After emotional release, her body told us that she needed Omega 3 oil. We got some and made sure she regularly gets it. Her skin is under control and we have our beautiful sweet girl back! It's a miracle!"~ Travis C.
Free From The Streets
"A street cat we named Oreo came across our path and we knew he needed our help. After months of gaining trust by putting out food, I used the Emotion Code and  released so much fear, anger, and emotions of abandonment. This took time, and we were able to bring him to our doorstep and pet his head. You could tell he was a gentle cat, just timid from being abandoned and fending for himself. We were able to trap him, and with the Body Code helped him heal a severe wound. He is now living with a rescue volunteer, and 12 other cats. He is still a little jumpy, but the energy work helped get this gentle soul off the streets and into a safe environment."~Makayla L.

*****Individual results may vary and are not guaranteed. Everyone has unique healing experiences********