Thank You for Your Interest in Coaching!
Currently I am not taking any clients, but please feel free to send out a message here, to be notified when I do. In the meantime, please enjoy my books, online trainings and videos/blogs. You can also access health & wellness content on my sister site Fit, Vibrant & Healthy. 
You can access my trainings & books on my home page. To your health!
Much Love,
Makayla xo
"Makayla is a fantastic Transformation Mentor. Having worked with her I can honestly tell you that she is kind, and so deeply motivated to help you move past your stuff towards your potential. Was blocked with some baggage with was preventing me from taking action. After working with her I had a massive shift and new sense of confidence to move forward and since then I have made some amazing dreams come true!"
Michele Broad (WellWomen Network, Me Time Journal)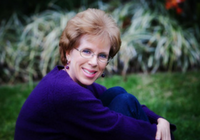 "I have worked with every high-end business coach, expert and guru you can find. I have spent tens-of-thousands on personal development, business workshops, conferences and events. Yet, no matter how hard I tried, financially I remained stuck at the same level for nearly a decade. It was only after a Platinum Breakthrough with Makayla that things transformed. Within 4 weeks I made more money and profit then the ENTIRE previous year. Within 6 weeks I had doubled that amount and within 8 weeks it had tripled. I went from being stuck financially, to making 3 years salary in only two months. It was life altering."
Travis Cody (Best Selling Author, Copywriter, Entrepreneur)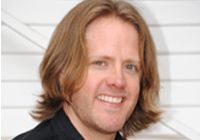 "It's 2 weeks since my session with Makayla. I went through the Platinum Breakthrough in relationships and it also helped with my career and personal growth. Makayla's intuition patience and tools helped to unblock some painful experiences that prevented me from success. I finally feel free! I am taking more risks and seeing results in all areas of my life. If you are willing to give it your all, you will witness transformation and results in your life. To your health, wealth and happiness!"
Alisa Schulz (Actress, Model, Photographer)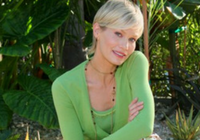 "Before working with Makayla I was feeling quite stuck. Within the four months of my working with her I had completely written a book from scratch, and, in spite of be terrified, performed in front of 150 people who were quite delighted with my show."
I can't tell you how she did it, but the results speak for themselves.
Michael McCarrell (Author, Entrepreneur)